Leading Cosmetic & Beauty Clinic Situated In Maroochydore, Queensland.
About Our Expertise in Eyebrow Tattooing
With over 7 years of experience and knowledge in eyebrow tattooing, Sam believes that everyone is unique and that there is no "one-size-fits-all" approach to cosmetic tattooing.
We offer a bespoke service where your brows are designed around your individual facial features and skin tone. Sam is well known for her natural tattoo style and was one of the first on the Sunshine Coast to offer the 'combination' brow technique. It is our most popular eyebrow style and is suited for everyone.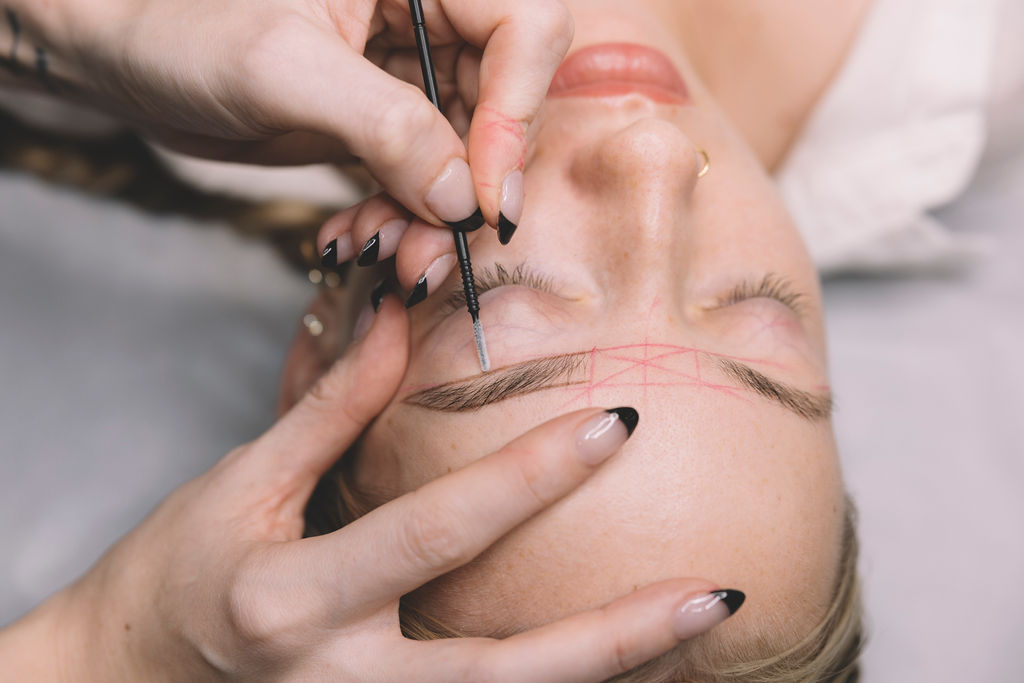 Every face is unique and make-up only enhances this beauty! Whether your brows are thin, sparse or uneven, this is a great way to add fullness and definition that frames your face for a more polished look.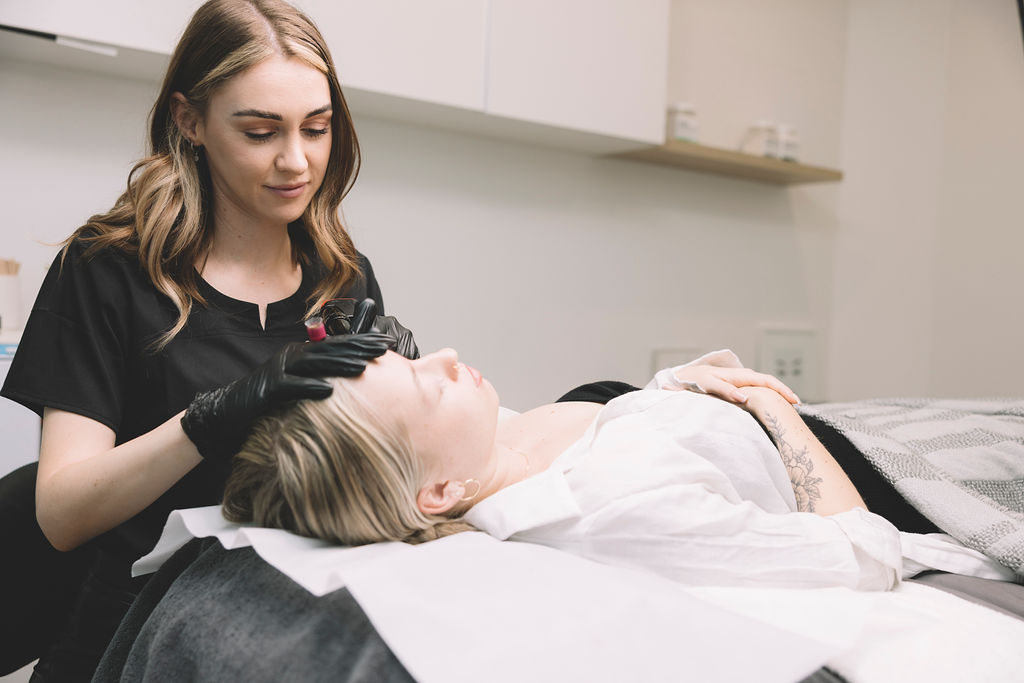 Ombré eyebrow shading is an affordable, simple way to get stylish, fully personalised eyebrows that are designed to suit your skin tone and face shape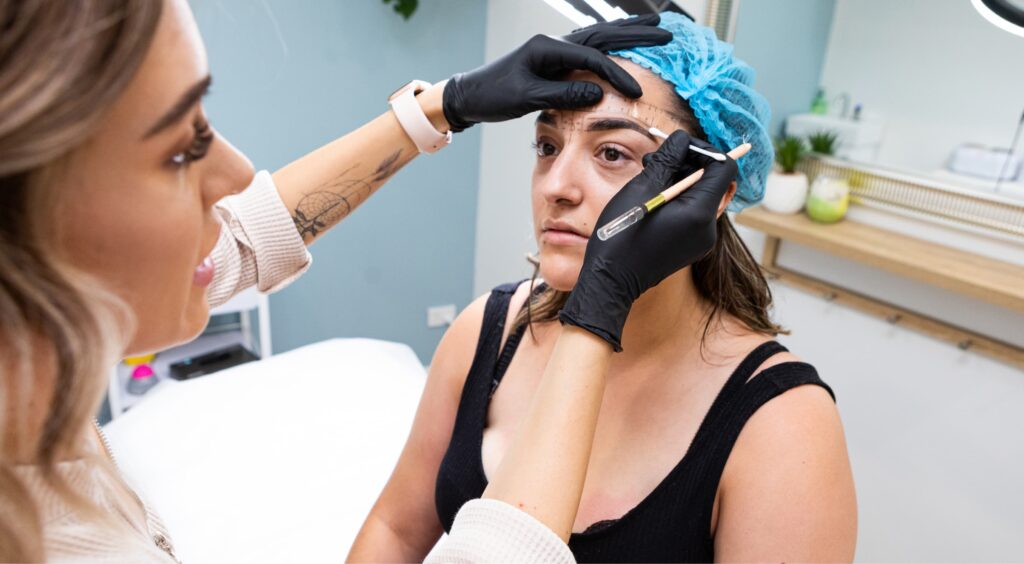 Whether you battle with patchy, thin natural eyebrows, want to reduce your morning makeup routine, or simply want to enhance your natural, beautiful features, cosmetic eyebrow tattoos like feather brows may be just the solution you need.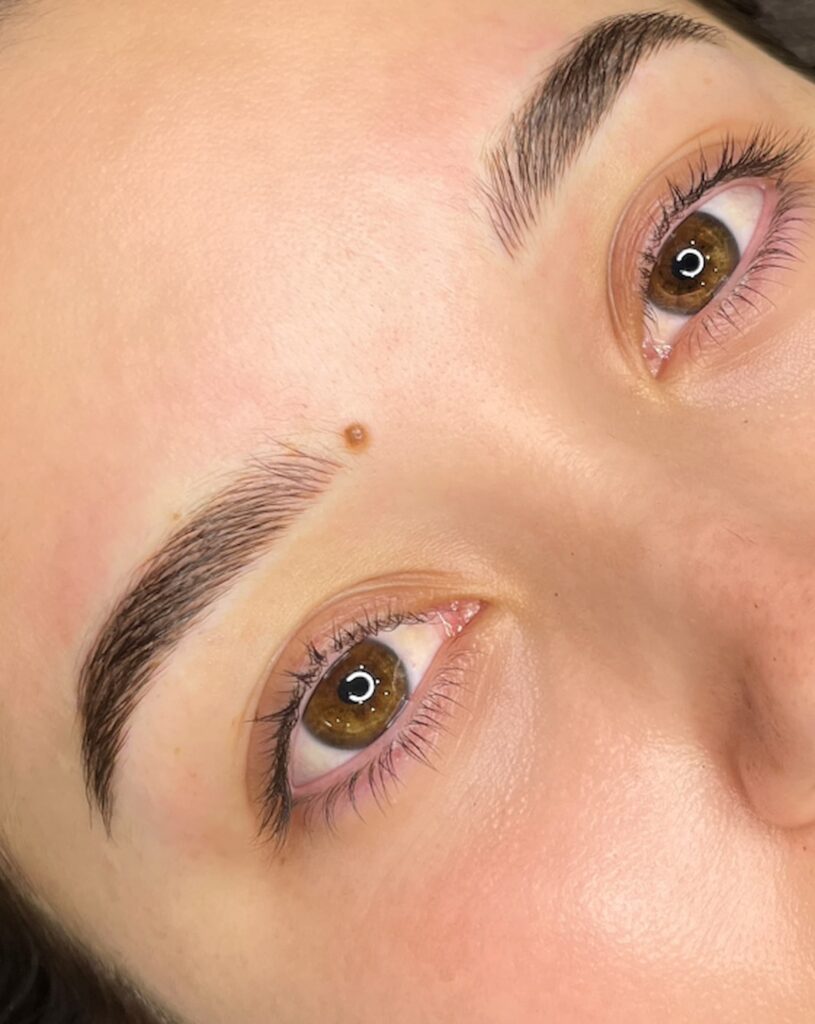 New Client Brows (Including 6-8 week touch up)
Brow Feathering/ Microblading
This technique implants pigment in fine hair -like strokes under the skin, similar to how your natural brow hair would look.
This can be one of the most natural styles of eyebrow tattooing and is great for people who want a subtle change to their eyebrows. It can help to fill in gaps or sparse brows.
*This technique is not recommended for oily skin, dense brow hair, large gaps or people with no brow hair.
This technique results in a look of filled in brows which can be as natural or as full as you desire. Depending on how much pigment we implant into the skin and the needle techniques we use we can give you the results of a soft powder brushed through your brows or a more defined penciled look.

It is perfect for those wanting to add fullness, definition and fill in noticeable gaps. This technique is perfect for those with oily skin or dense brow hairs.
New Client Brows (Including 6-8 week touch up)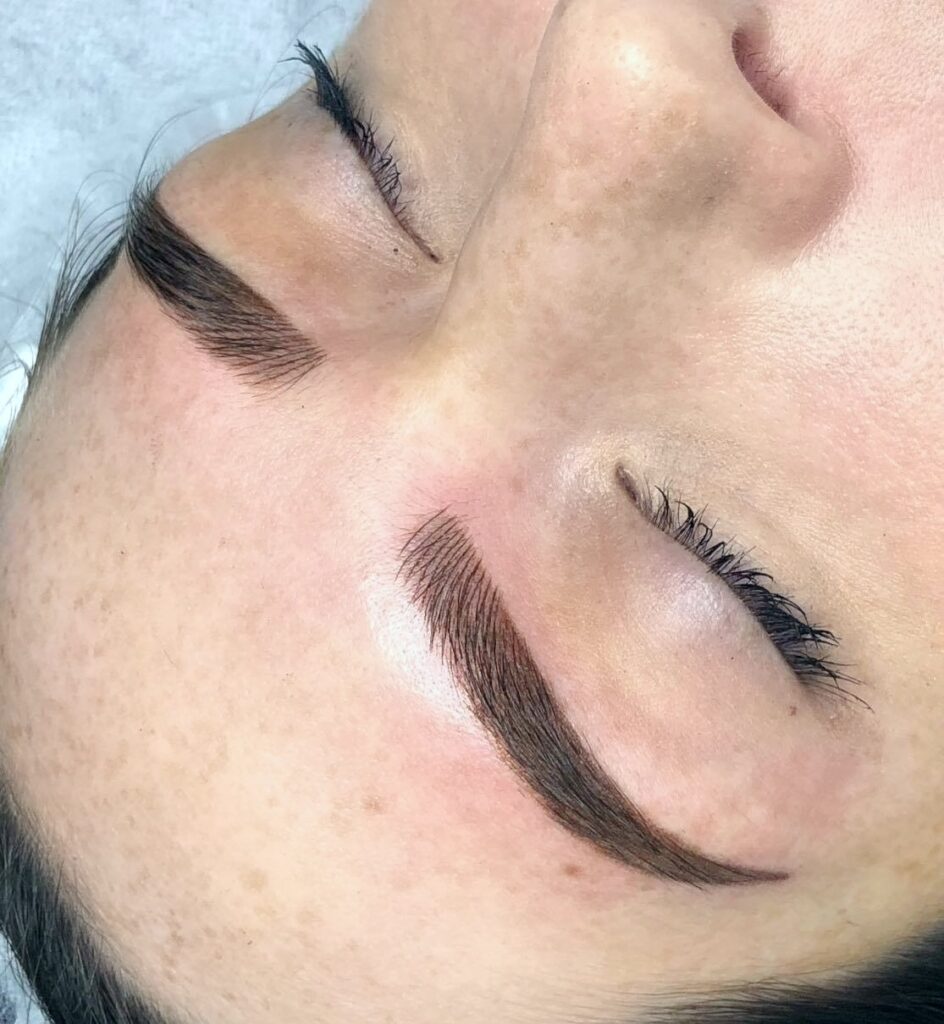 New Client Brows (Including 6-8 week touch up)
This technique is a combination of both ombre and feathering together which gives you a more natural look at the front and more definition through the arch and tails of your brows. It gives more fullness than feathering alone but is more natural than ombre. It is the most popular technique most of our clients choose.
How long does cosmetic brow tattoo last?

Cosmetic tattoos are only semi permanent and designed to fade out over time. Most of our clients need a refresh around the 18month – 2yr mark, although each skin type will retain pigment differently. You should let atleast 50% of your tattoo fade before coming back for a refresh. If your brows are not refreshed the colour will slowly fade out over time.
Does Cosmetic tattooing hurt?

Everyone has a different pain threshold. We recommend using numbing cream for your treatment, we work with a local compound chemist and can help you get this organized to bring in for your treatment. We do our best to keep you as comfortable as possible during your treatment. Your eyes will be closed during the treatment so you can relax and enjoy our massage bed.
What is the process for eyebrow tattooing?

Cosmetic tattooing is a multi-treatment process. Your first appointment will take 1.5-2hrs where we will do an in-depth consultation, design, measure and draw your new shape. Once you are happy with the chosen shape the actual tattooing process takes about 30-45mins. After this appointment we let your brows heal for 6 weeks before coming back for a touch up appointment. This appointment takes 45mins-1hr and we will go through and perfect anything needed in your brows. At this appointment you have the option to make any changes or add to your new brows. Your brows should then last 12-24months before needing to come back for any more sessions.
How can I make my eyebrows last longer?

This will depend on your skin type and lifestyle, there are many factors that can affect how quickly your brows will fade. Once your eyebrows are healed, we recommend using SPF on them daily to protect them from UV rays as this fades your tattoo faster. It is also recommended to avoid any exfoliating products on your brows, and any products containing acids, retinol, AHA's/BHA's.
What if I'm unsure on what to get?

We carry out a thorough consultation before your tattoo process to explain the differences between the techniques and styles. Your technician will work with you to discuss your brow goals and expectations. After assessing your brows, skin and lifestyle we will then give you recommendations on what we believe will give you the results you are after. Once that is all decided upon we will precisely measure up your face and to determine where your brows should sit to suit you. We will design and draw on a shape to show you and make sure you are happy with it before we start the tattoo process. At your initial appointment we like to start off more natural to then gives you time before your next session to let them settle, see how you like them and how they heal. By doing this it give the opportunity to make any changes and add to them at your touch up appointment
What is the healing process like?

You will go through a noticeable period of healing for approx. 7days. After this time your brows will still be healing but this will not be noticeable to you as it is only the deeper layers of skin still healing. The first couple of days your brows will be at their darkest. You may also notice some redness in the area from any inflammation in your skin. Usually day 3-4 you will notice your brows start to flake, this is the top layer of skin shedding off. Any colour that is sitting in this layer of skin will drop out of your brows meaning your brows can fade appropriately 30-50% during this time. It is quite normal after your first session for you to notice some patches in your brows after healing as it depends on your skin and how well it holds the colour. This is why your touch up appointment is important to attend so we can touch up any of these spots and perfect your brows.
Frequently Asked Questions
Browse our FAQs for solutions to common queries. If your question is unique, don't hesitate to get in touch with our experts.
Want To Know More About Pre & Aftercare?
Learn everything you need know for pre and post your appointment to ensure maximum results!
Not quite ready to take the leap?
Why not try one of our more short term brow services to start off with?