Signature Cosmetic & Beauty
Your Ultimate Stop for All Things Cosmetic and Beauty
Explore Our Range Of Cosmetic & Beauty Services Delivered With a Human Touch​.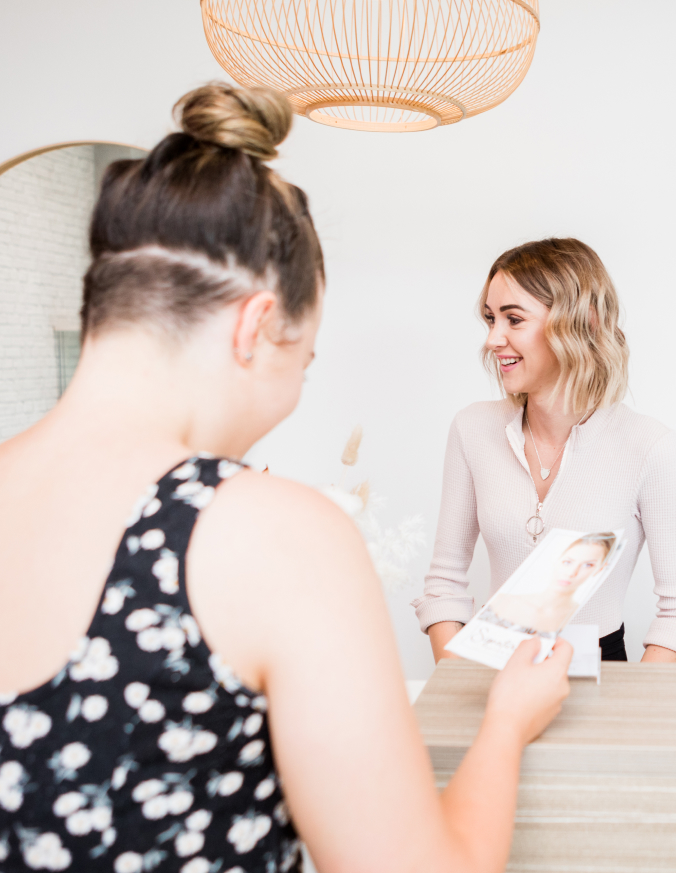 Unmatched Service, Cutting-Edge Techniques, and Natural Results
Signature Cosmetic & Beauty is a leading cosmetic & beauty clinic situated in Maroochydore, Queensland. We are a leading salon in the health and beauty industry that offers the most noteworthy paramedical and cosmetic tattoos and skin treatments.
Experience & Professional Team

Our committed team of specialists are passionate about making you feel good and beautiful in our salon. Each member of our team are fully qualified and experts at what they do.
Bespoke Services

At our studio, we're firm believers in the inherent beauty of every individual. Our passion lies in collaborating with you to accentuate your natural features, ultimately boosting your self-confidence.
Bring Out Your Signature Self

Upholding the most stringent standards in beauty treatments, we exclusively utilize top-tier products to guarantee your optimal appearance and well-being. Our diverse array of services encompasses cosmetic tattooing, Pro Stamp skin treatments, and an exquisite selection of permanent gold and silver jewelry. Your journey to enhanced beauty and self-assurance begins here.
Leading Beauty & Cosmetic Clinic In Maroochydore
Our committed team of specialists are passionate about making you feel good and beautiful in our salon whilst also providing quality results. Each member of our team are fully qualified and experts at what they do. We pride ourselves on building long term relationships with our clients. It is important for our clients to feel comfortable so we have created a space for them to come and relax and feel understood.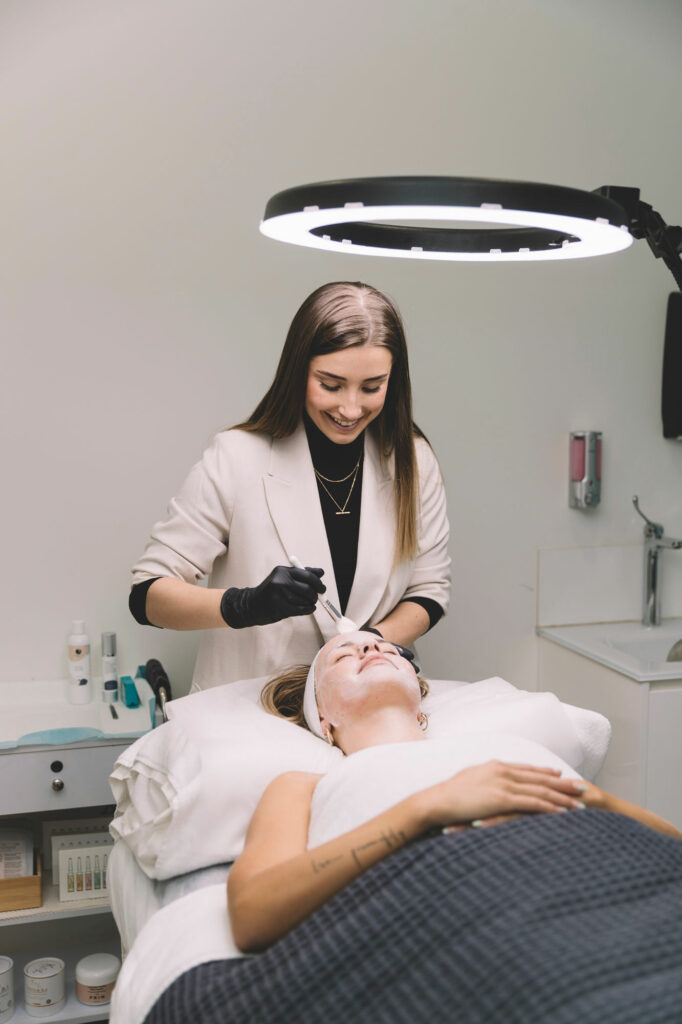 When do you recommend to come in for consultations?

We offer consultations for all treatments, we always recommend to come in for a consultation if:

You are unsure of which treatment to get
You have questions about a treatment or to see if it is suitable for you
You would like to know more about the process of a treatment and how it works
We need to assess your skin, the area to be treated in person

The following treatments require a consultation before booking:

Pro-stamp/pro-liner
Plasma skin tightening
Cosmetic tattooing if you have had previous work elsewhere
Cosmetic tattoo saline removal
Scar/stretch mark camouflage
Areola tattooing

If you do not live locally we can organise a phone consultation with you
Do you have payment plans?

We offer zip pay & after pay. We also offer in salon subscriptions
What is your cancellation policy?

Upon booking your appointment we reserve a designated amount of time specifically for you. A booking fee is required to secure most appointments. 

If you need to cancel your appointment for any reason we ask that you give us 48 (business hours) notice prior to the start of your appointment time in order for us to fill this time with another client. Cosmetic Tattooing, Paramedical Tattooing & Pro-stamp Treatments require 5 days notice for your booking fee to be reused. 

If your appointment is cancelled with less than 48 (business hours) notice (or in the case of a no show) you booking fee will be forfeited and a new one will need to be make to rebook another appointment. If your appointment is cancelled with the required amount of notice your booking fee will be credited to your account to be used towards your next appointment. No refunds are given. If you need to reschedule your appointment, your deposit will only be transferred if we have the required amount of notice. Less than 48 (business hours) notice to reschedule your appointment will result in losing your deposit and a new deposit will need to made upon rescheduling.

TARDINESS: Please make sure you are on time for your appointment. We want to make sure you have time to make yourself comfortable before the start of your appointment. If you are late it will compromise the amount of time the therapist has to spend on your procedure, which in turn compromises your results. In the event that a client is more than 10 minutes late, the procedure may be cancelled, you will lose your booking fee and a new booking fee will need to be made upon rescheduling as we are not able to sell this time to another client.

RIGHT TO REFUSE TREATMENT: Though it is extremely rare, we reserve the right to refuse treatment for the following reasons: Undisclosed skin condition Medical conditions or any contraindications that we believe will compromise yourself and your treatment Under the influence of drugs or alcohol.

Any behaviour which, in the opinion of the technician might compromise the ability to work safely and comfortably toward the desired results, or might disrupt other clients.

CLIENT-ONLY IN THE PROCEDURE ROOM: Though a friend or family may accompany you to your appointment, we ask for them to not sit-in on your procedure. It is important the technician is able to have their full focus on you, the client. Friends and family can be a distraction for both yourself and the technician.
Frequently Asked Questions
Browse our FAQs for solutions to common queries. If your question is unique, don't hesitate to get in touch with our experts.
Explore Our Range Of Expert Services
Shop 4/106 Sixth Ave, Maroochydore QLD 4558
Monday  10am – 5:30pm
Tuesday  9am – 6pm
Wednesday  10am – 7pm
Thursday 9am – 7pm
Friday 9am – 4:30pm
Saturday 9am – 2pm
Sunday Closed