Leading Cosmetic & Beauty Clinic Situated In Maroochydore, Queensland.
Scar & Stretchmark Camouflage
Scar & stretchmark camouflage/ revision also known as paramedical tattooing uses a range of techniques including needling, LED, and tattoo pigmentation to help reduce unwanted scars and stretchmarks. This treatment is great for all individuals no matter gender or age and helps to heal, conceal unwanted marks to help increase your confidence.
What This Treatment Can Help With
Surgical scars
Burn scars
Injury scars
Skin grafts
Self harm scars
Cancer scars
Transition scars
Hypopigmentation
Radiation markers
Stretchmarks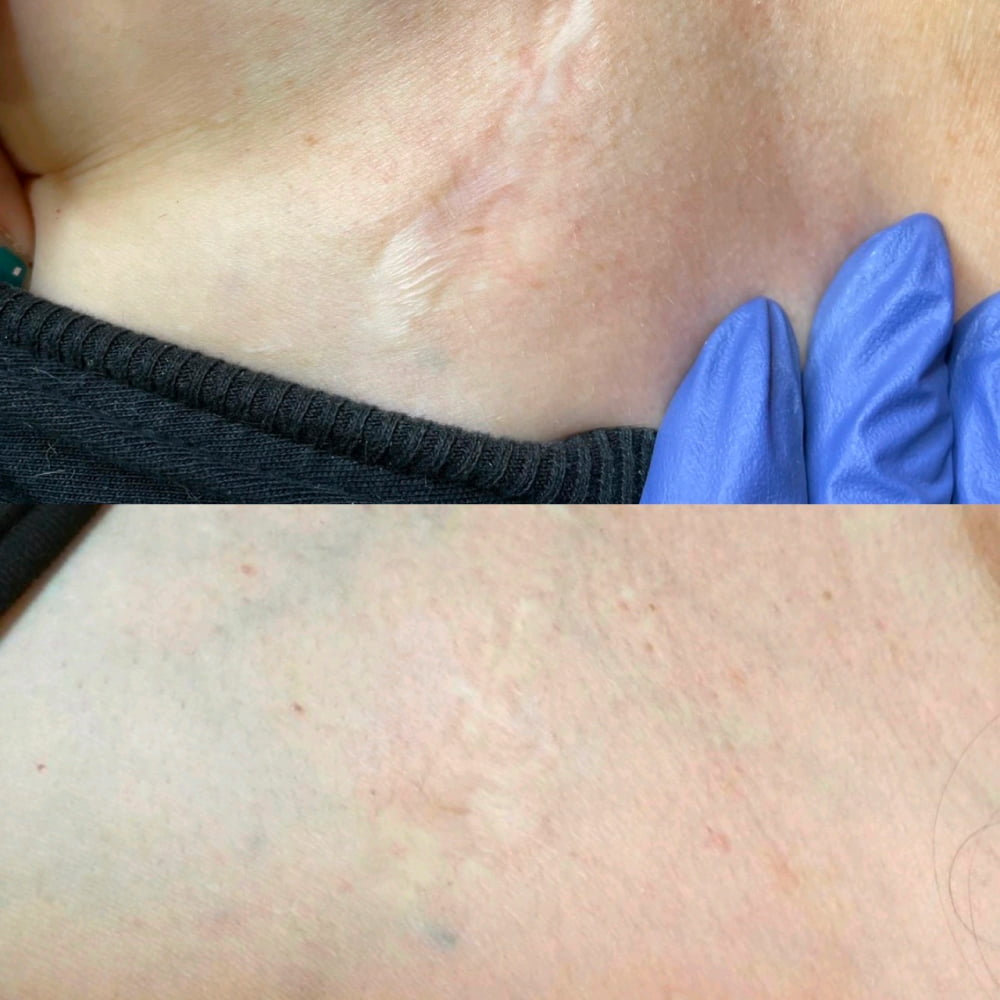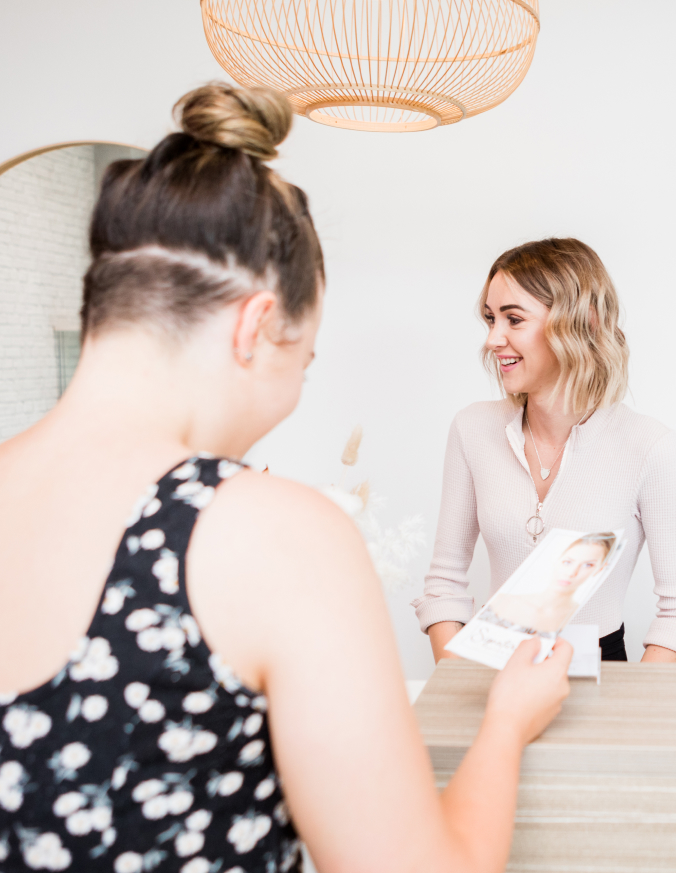 We offer 2 treatment techniques depending on the size and severity of the scar/stretchmarks:
This method utilises a colour matching device, which precisely matches skin toned pigment to your natural skin colour. This skin toned pigment is then implanted into your skin of the targeted area using needling techniques to blend your scar or stretchmarks into the surrounding skin colour.
This method utilises a medical grade serum containing no pigment which is needled into the skin to help soften scars and stretchmarks. This specialised serum helps the body produce natural collagen to improve the overall texture and size and smooth the skin.
Pay it forward to
someone in need
Have you or someone you know been through a hard time? We offer a complimentary treatment each month to those in need. Email your request through with photos and your back story to see if you qualify.
*Treatments included: areola reconstruction tattoos, self harm scars, traumatic accident/injury scars, transition scars/nipple reconstruction.
Frequently Asked Questions
Browse our FAQs for solutions to common queries. If your question is unique, don't hesitate to get in touch with our experts.
Do I need a consultation?

For this treatment, Yes. This helps us assess and suggest the best treatment plan for you as we have a variety of options treating with Pro-Stamp & Pro-Liner.

Every client is different and the way the skin ages varies for each individual; each treatment needs to be planned according to the needs of each client.

Some clients may need more than one treatment to achieve the desired result. We like our clients to be fully informed and to meet their expectations.
How long do treatments take?

Depending on your treatment, it can range anywhere between 1-2 hours. After prepping your skin for the treatment, we will apply numbing cream to the area for 20-30mins to ensure you stay as comfortable as possible during the treatment. After the needling process is finished we apply a hyaluronic mask to your skin, this helps to take a lot of the heat and redness out of your skin.
When will I see results?

Some results can usually be seen within the first 2 weeks, however the treated areas will continue to improve for 2-3 months. We always take photos of your skin before, throughout and after your treatments so that we can assess your skin improvements throughout the process. When looking at your skin everyday sometimes you don't always notice the improvements as they happen gradually so seeing before and after photos are the best way to see the true difference.

Results depend on your treatment, the number of treatments you require, your lifestyle and how you personally age. You will continue to age and your skin will continue to relax as part of the normal ageing process, and eventually you may see problems such as wrinkles and saggy skin re-appear.

However, each treatment can simply be repeated again!
How many treatments will I need?

This will be different for every client depending on their skin type, skin concerns and their expectation of results.

A lot of our clients see improvements from just one treatment alone, for some a 2nd or even 3rd treatment may be required to achieve the desired outcome, subsequent treatments can be carried after 6 weeks. We always recommend doing a package of either 3 treatments, or combining the Pro-Stamp treatment in our 12 week program for best results.

All of our pro-stamp & pro-liner treatments include a follow up Lymphatic Enzyme facial two weeks later. This treatment helps to continue with healing, removes any toxins from your skin and brings new nutrients to the area.
Is there any downtime?

If you are just having Pro-Stamp treatment alone you will notice mild to moderate redness for 24hours following your treatment. Occasionally some clients notice mild swelling or slight bruising in the more sensitive areas. This can be covered with our medicated makeup the next day if need be. Over the rest of the week you will notice some dryness in your skin which is part of your cell renewal process. If you are being treated with Pro-Liner as well you will notice some red lines on your face in the areas that have been treated for up to 5 days post treatment. These can look like tiny cat scratches which will slowly flake off over the week. After this dryness has subsided your skin should feel refreshed and revitalised. You will receive an enzymatic exfoliation at your follow up appointment two weeks later. You will also receive a post treatment skin care pack at your appointment which you will use over during the healing process to help keep your skin in the best condition possible.
Want To Know More About Pre & Aftercare?
Learn everything you need know for pre and post your appointment to ensure maximum results!