Cosmetic Tattoo Removal & Correction
Leading Cosmetic & Beauty Clinic Situated In Maroochydore, Queensland.
The semi-permanent tattoo trend has quickly become one of the most popular beauty trends to date, with more and more people opting for long-lasting makeup solutions! However, as cosmetic tattoos fade and styles change, there comes a time when people want to remove their tattooed makeup. This is where saline tattoo removal comes in.

Saline tattoo removal is a non-laser alternative that is a safe and effective way to remove old or unwanted cosmetic tattoos, giving you the opportunity to transform your look or create an entirely new one!
Saline tattoo removal is a process very similar to cosmetic tattooing – however, instead of implanting pigment, a saline solution is implanted to break up the natural tattoo pigment and pull it out of the skin.

The extracted pigment heals into a scab and once it falls off you will find your tattoo being noticeably lighter! This cosmetic tattoo removal technique is extremely precise.

This means you can remove small, delicate areas of cosmetic tattooing without damaging the surrounding skin or tattoo.
Sometimes your old cosmetic tattoo may have faded to an undesirable colour due to many different reasons. If you are happy with your shape and are just wanting your colour corrected we can use modifier pigments to neutralise and correct the shade. This technique works well on brows that have faded orange, grey, green, blue or purple. Depending on how dark and saturated your brow colour is you may need lightening sessions performed first to pull some colour out.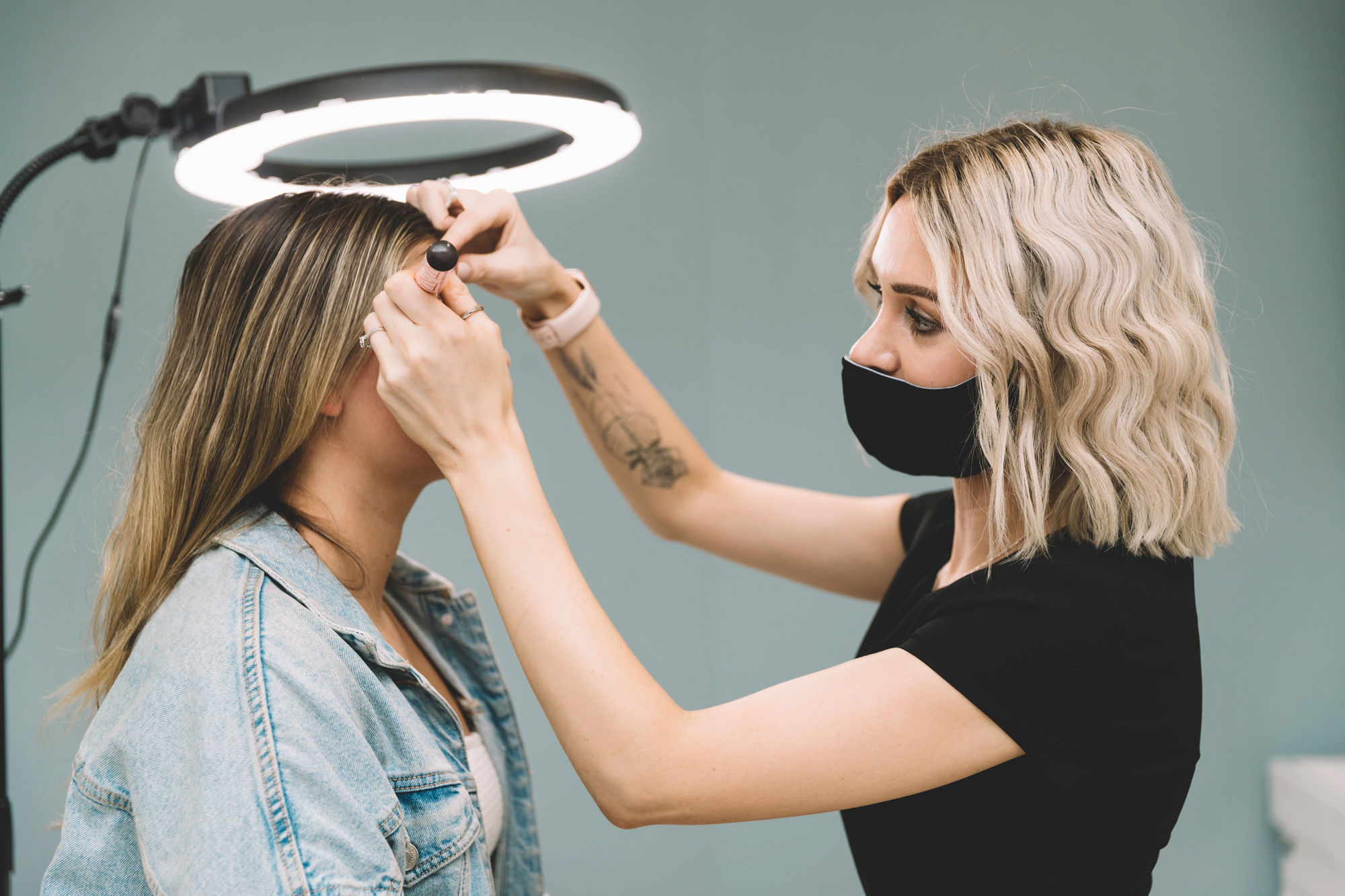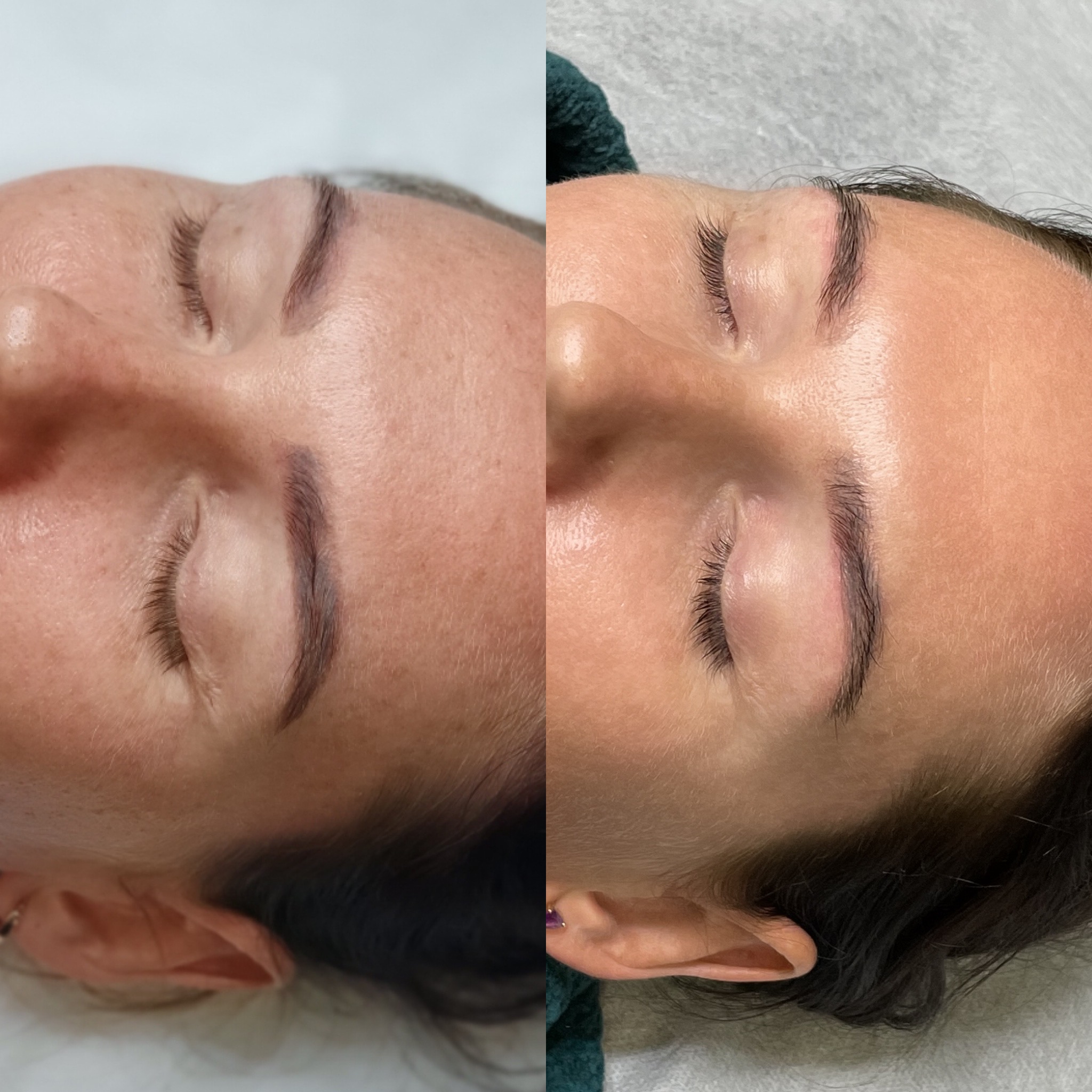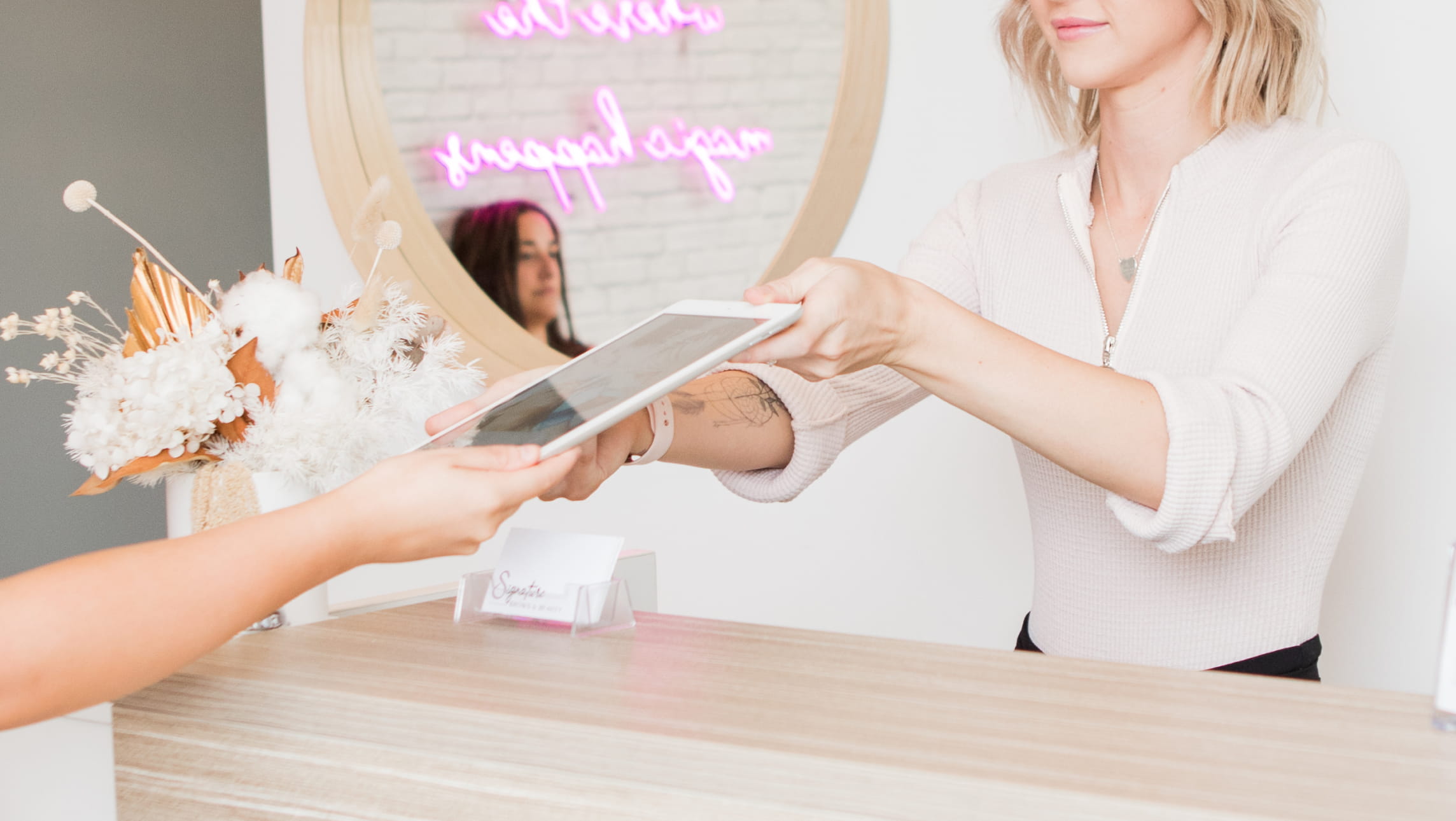 Select a date and time that suits your schedule, and our team will ensure you're well taken care of from start to finish.
Consult with a Beauty Expert
We'll discuss your unique goals, preferences, and concerns. Our experts will provide tailored recommendations and answer all your questions, ensuring your treatment plan aligns perfectly with your vision of beauty.
Start your Signature Journey
Relax and rejuvenate as our skilled team works their magic, helping you achieve the radiant and confident look you've always desired.
Do I need a colour correction or removal

This will depend on how dark and saturated with colour your brows are. If you have too much colour in your skin a colour correction will not hold after the healing process. Instead you will need to opt for removal sessions first to lighten some of the pigment. We suggest to book a consultation first so we can assess your brows & determine which treatment option will be best for you.
Am I A Candidate for Saline Tattoo Removal?

The great thing about saline tattoo removal is that it can be used on all skin types, colours and tones unlike laser treatments that cannot treat all pigment colours. While all skin types can be treated with saline tattoo removal, there are still a number of factors to consider before undergoing treatment.

 

Depending on the age, type of ink colour and how saturated the tattoo is, it is likely your removal will require multiple sessions. Tattoo removal can be a long process as you need to wait 8 weeks in between sessions. If you are wanting to get your tattoo redone then we generally do not need to remove all pigment in your skin meaning you might only need a couple of sessions of lightening.

 

Saline tattoo removal is not suitable for:

 

Body tattoos

Lip tattoos (we can only remove pigment outside the natural lip border)

Your skin is prone to keloid scars
Will I benefit from saline removal or laser removal?

We work closely with an experienced laser technician on the Sunshine Coast. When having a consultation with us we will assess your current cosmetic tattoo and discuss what your expectations and future goals are. Based on this information, we will then determine whether we think you will benefit more from saline or laser removal. If we believe you will get quicker or better results with laser removal we will refer you to the laser technician for your sessions. During this time, we will still keep an eye on your process to let you know when you have reached a stage we can then redo your tattooing.
Does saline removal hurt?

Compared to laser tattoo removal this technique is much more comfortable. Ideally the procedure is not painful and feels very similar to having cosmetic tattooing done due to the similarity in technique. We do recommend for you to pre-numb the area before your appointment, which we can help you organise so you feel as comfortable as possible throughout the procedure.
What is the healing process like?

During and after the procedure you may see a small amount of bleeding and lymphatic fluid necessary for creating a scab. This healing process is important as the scab will contain the pigment that has been pushed to the service during the procedure. During this flaking period, it is important to keep the area dry, no creams are to be applied and you should let these scabs fall off naturally.
Frequently Asked Questions
Browse our FAQs for solutions to common queries. If your question is unique, don't hesitate to get in touch with our experts.
Want To Know More About Pre & Aftercare?
Learn everything you need know for pre and post your appointment to ensure maximum results!