Leading Cosmetic & Beauty Clinic Situated In Maroochydore, Queensland.
Brow lamination is a new and, innovative brow trend and shaping technique that has become increasingly popular in recent years. Similar to a traditional perm, brow lamination utilises a specially designed cream to shape, lift and set your eyebrow hairs.
This popular brow treatment helps to create a fuller, thicker and smoother looking eyebrows. It works by using solutions to break down the bonds of the hairs so that we can smooth and manipulate them into a different shape which helps to tame unruly hairs, thicken your shape, fill in gaps, give the appearance of a higher arch and add fullness to the brows. During a lamination your brows can be styled any way and can be as natural or as full and fluffy as you like. This treatment lasts up to 6 weeks and requires no maintenance.
Brow Lamination With Sculpt
Brow Lamination With Dye & Sculpt
Your Desired Look With Brow Lamination
Brow lamination is a great alternative to more permanent brow treatments such as microblading or powder brows. Similarly, it is a good starting point, if these cosmetic tattoo treatments are something you wish to invest in, in the future.

Brow lamination is a safe, effective and affordable beauty treatment to help you achieve the ideal eyebrow look. Not only can you enjoy, fuller well-defined brows, but lamination also boasts a number of other benefits, namely: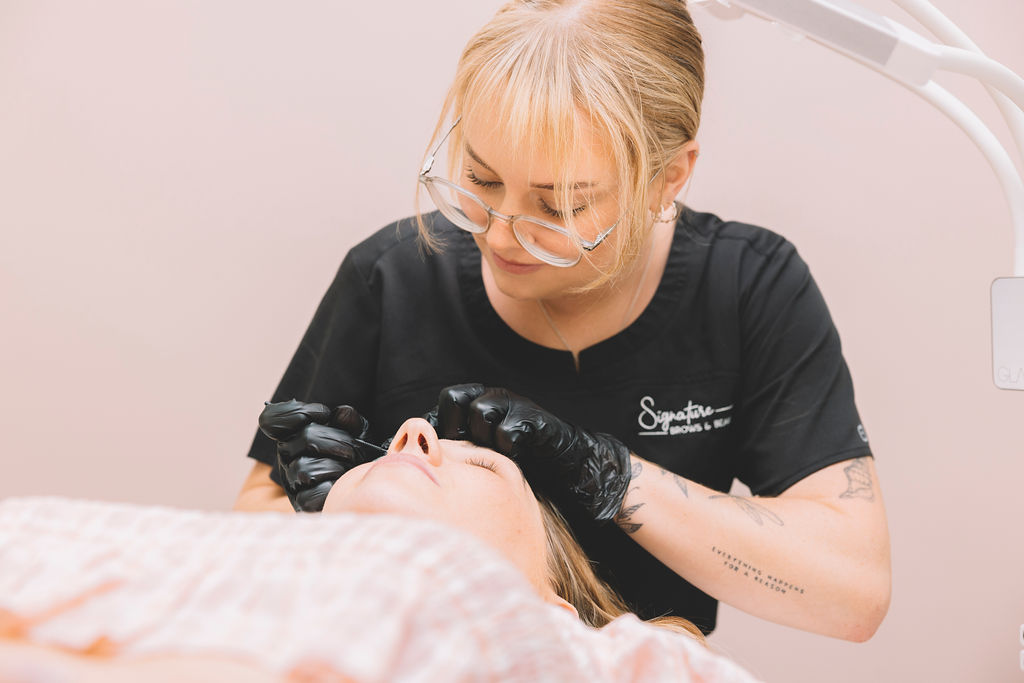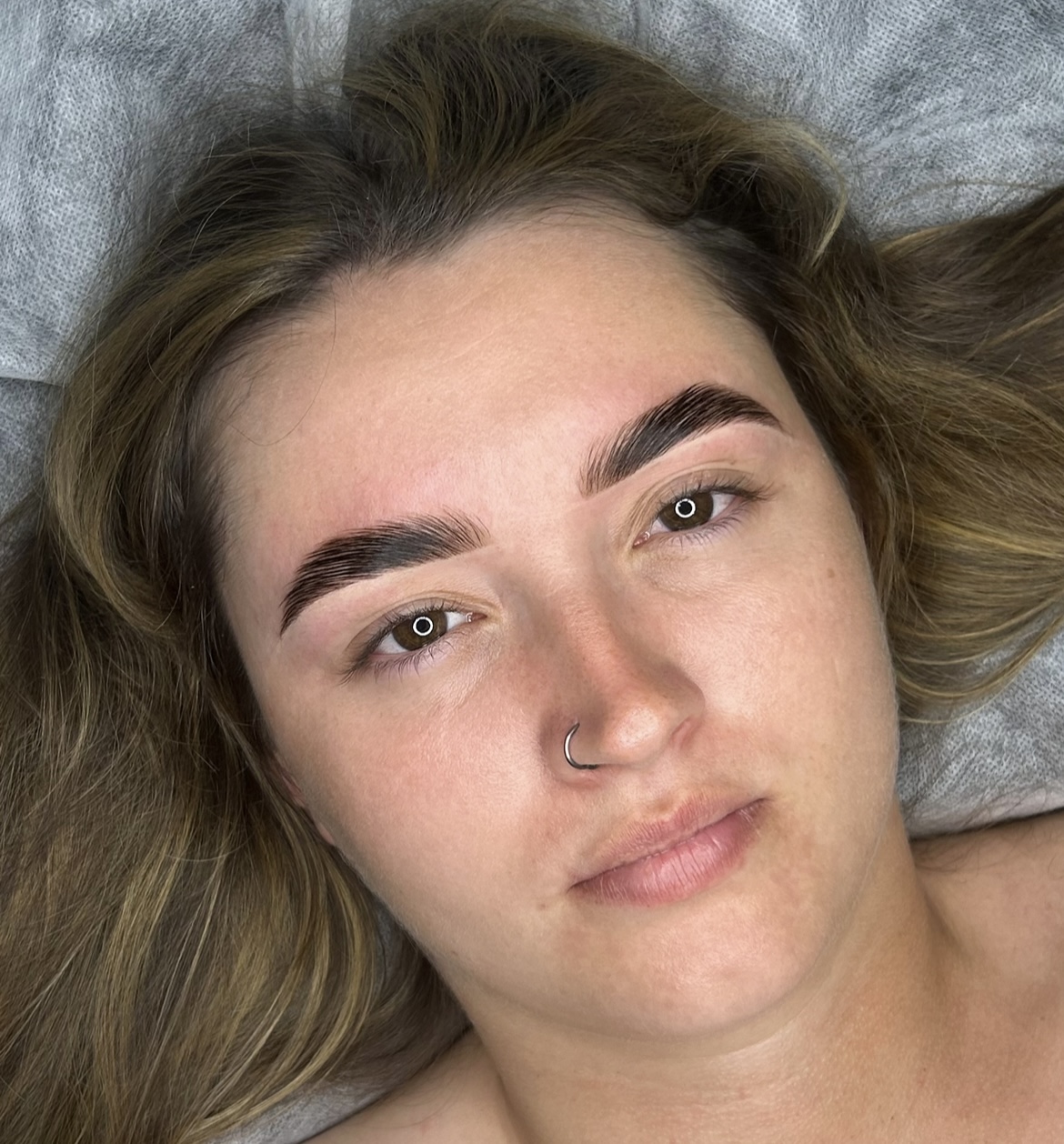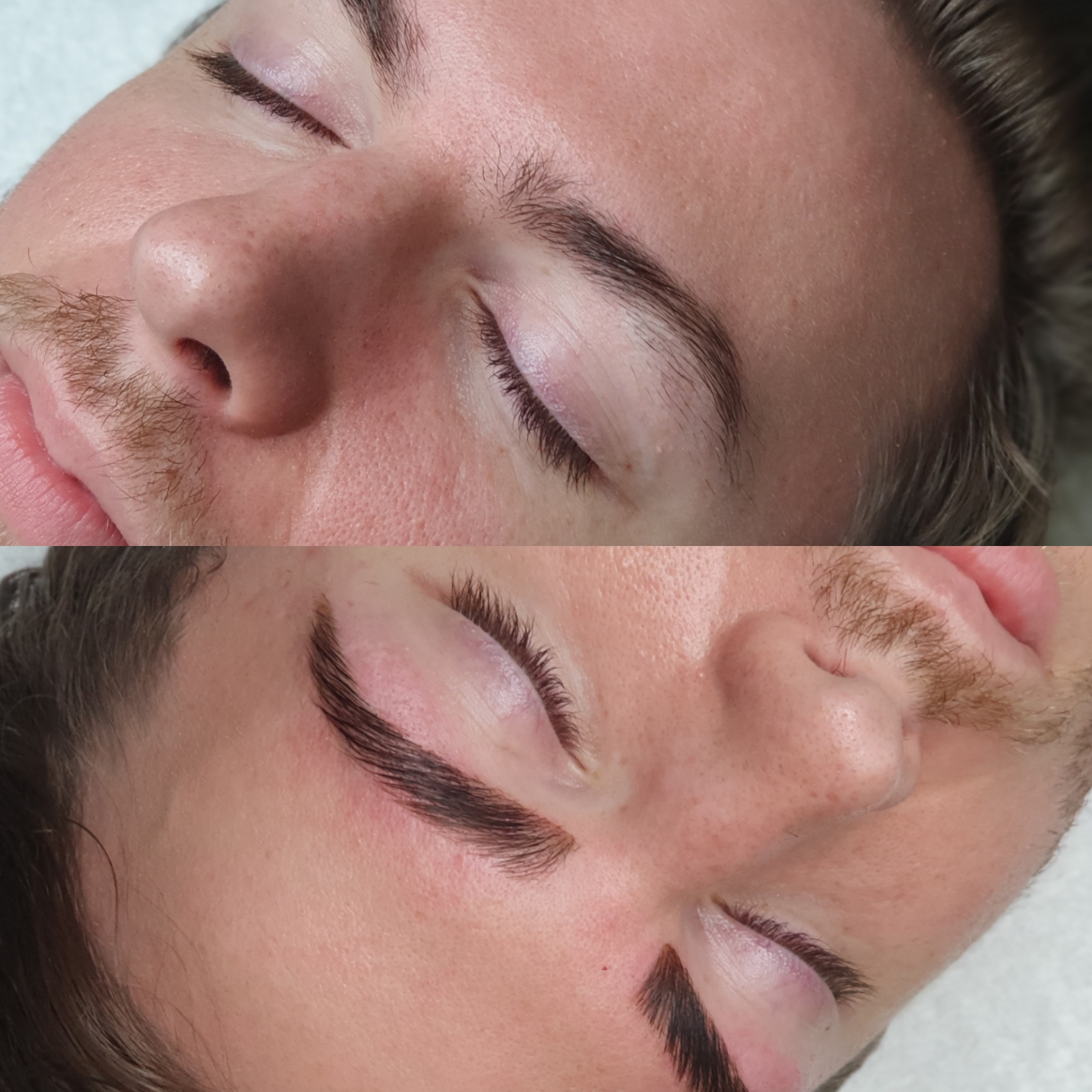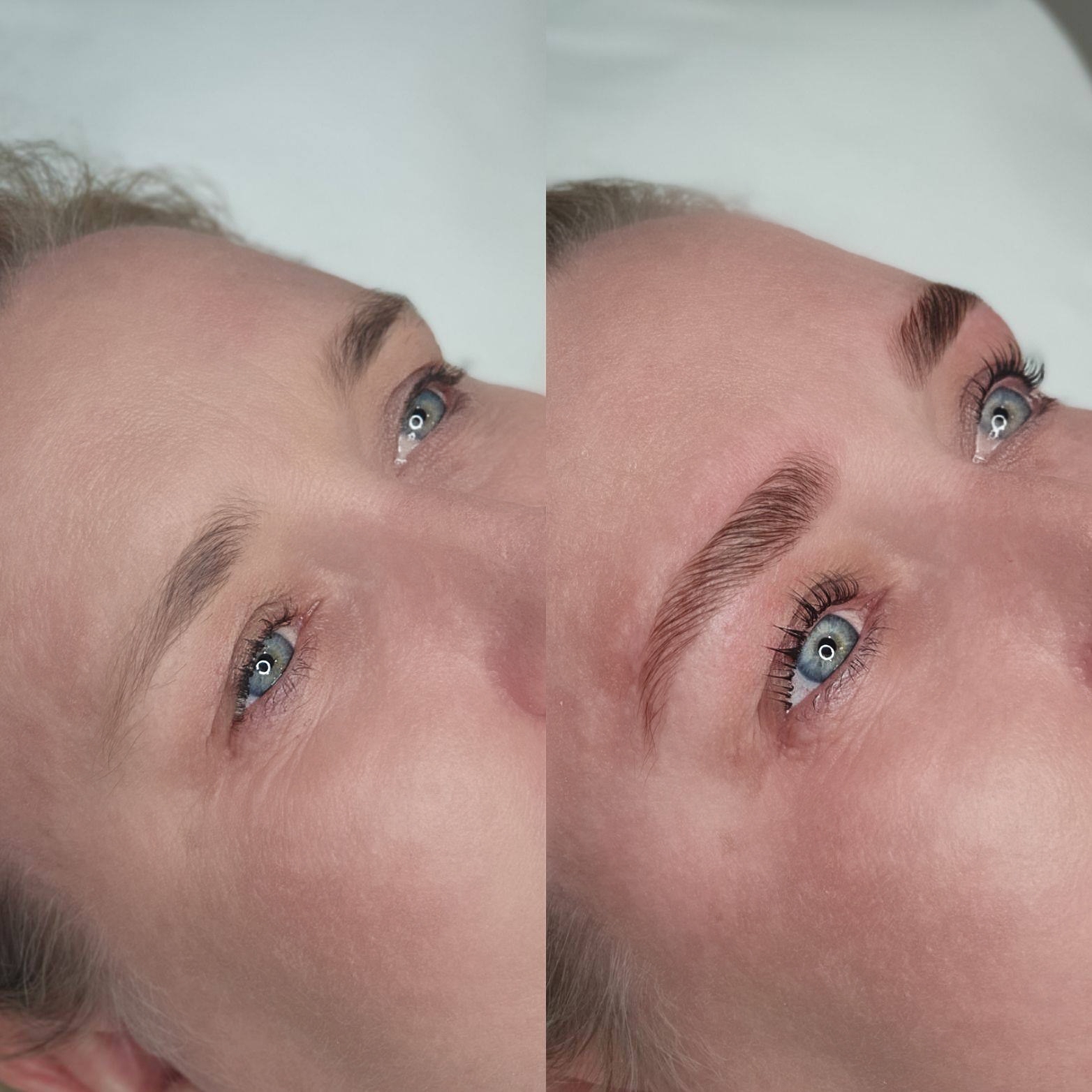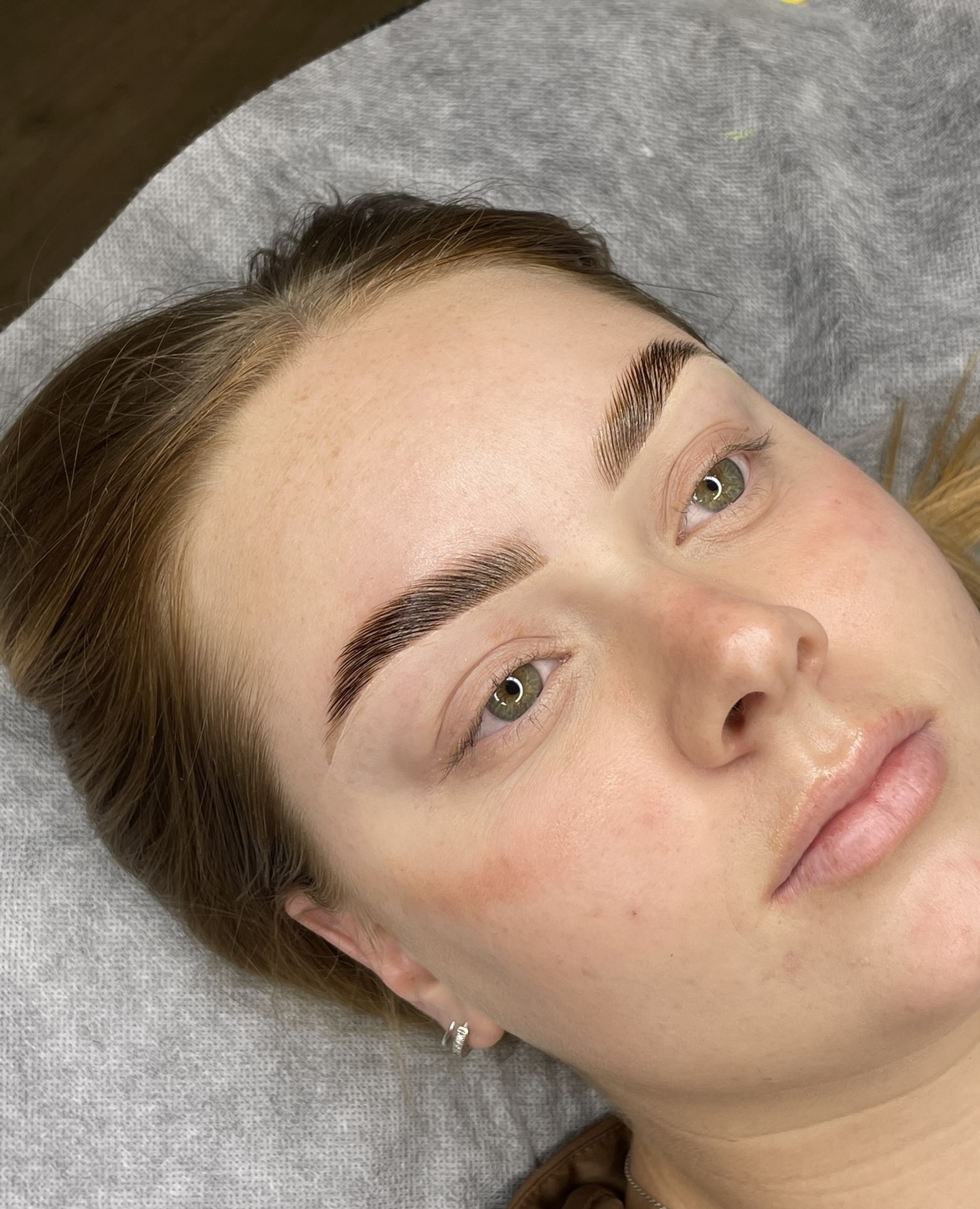 How long does the treatment take?

treatments take between 30 – 60mins. this depends on the thickness of your brow hairs & how long they take for the solutions to process. It will also depend whether you are getting a lamination by itself or combining it with a dye & sculpt. The process is super easy, you just relax and enjoy our massage bed
Do all laminations have to look the same?
Does brow lamination work for everyone?

most people are able to have this treatment done, even people with thin brows can get lamination as long as you have enough hair to work with we can get a good result.
Frequently Asked Questions
Browse our FAQs for solutions to common queries. If your question is unique, don't hesitate to get in touch with our experts.
Includes consultation, brow mapping, brow shaping using gentle wax, tweezing and trimming, choice of tint or dye, brow conditioner and styled with brow soap and education on how to style your brows at home.